Students can be involved in a number of ways. All interested Spanish majors who want to work on a project regarding Spanish in the U.S. South can contact Dr. Stephen Fafulas. Further, the Lab has a number of paid and unpaid research assistantships available on a competitive basis for motivated students. Finally, students have used the Lab's resources in conducting original empirical investigations of Spanish spoken in the U.S. South as part of courses in Hispanic Linguistics.
Research Assistants
Chrislain, a first generation college student of Cuban descent, is pursuing a double major in Speech and Hearing Sciences as well as Psychology at East Carolina University. She is active in a number of research laboratories pertaining to Aphasia, Aging and Disorders, Fluency Disorders, and Bilingual Speech production. She is the current President of the Sigma Alpha Lambda Honors Organization where she works to provide community outreach, including the support of families and children with fatal illnesses. She intends to pursue a Master's in Speech and Language Pathology after graduation.
Katie Broadwell is a senior majoring in Speech and Hearing Sciences, and pursuing a minor in Hispanic Studies.  Upon graduation, she will attend graduate school for speech-language pathology.  Her interest in linguistics stems from an interest in language and facilitating communication amongst individuals.  Katie plans to become a bilingual therapist and eventually conduct research on the impact of bilingualism and multilingualism on delaying the onset of various forms of dementia.  She also works in the Aging and Adult Language Disorders Lab, as well as the Cleft Palate Speech Imaging and Visualization Lab, at East Carolina University.
James Coda is a graduate student pursuing a MAEd in Adult Education and a graduate certificate in Hispanic Studies. His undergraduate work involves both a BS in Urban and Regional Planning and a BA in Hispanic Studies, both from ECU. James currently serves as a high school Spanish teacher at Bear Grass Charter School in Martin County and is a member of the College of Education Dean's Junior Advisory Board and a member of Omicron Delta Kappa. In addition to these positions, he also volunteers at ALMAS (Alcancemos Las Metas) at the Bernstein Center in Greenville which is a comprehensive mentoring, language proficiency, and tutoring organization for Spanish-speaking women. Upon graduation, James hopes to pursue a PhD.
Student Members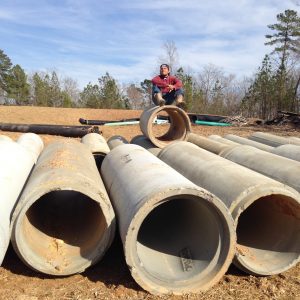 Mario Becerra is a senior studying at East Carolina University with a double major in Psychology and Hispanic Studies. Mario's language skills to date include native fluency in both Spanish and English, with basic skills in French, although he plans on pursuing education in various forms of Sign language as well. During his time at ECU, Mario has been a member of various student organizations including the ECU SALSA dance team, and he has also held several executive positions, including presidency of the ECU Club Boxing team. Mario has worked alongside native, rural, Hispanic populations his entire life, and added invaluable insight as a member of the SoCIOLing lab team.
Briceida is a member of Lambda Theta Alpha Latin Sorority, Inc. and a Epsilon Theta Chapter Orientation Advisor. She is pursuing degrees in Hispanic Studies & Intended Nursing at East Carolina University.