Students can be involved in a number of ways. All interested Spanish majors who want to work on a project regarding Spanish in the U.S. South can contact Dr. Stephen Fafulas. Further, the Lab has a number of paid and unpaid research assistantships available on a competitive basis for motivated students. Finally, students have used the Lab's resources in conducting original empirical investigations of Spanish spoken in the U.S. South as part of courses in Hispanic Linguistics.
Research Assistants Supervised in SoCIOLing Lab
Stéfano Le Pham, 2021-2022 [Graduate Student]
Holly Prather, fall 2021 [Graduate Student]
Margaree Jackson, 2020-2021 [Graduate Student]
Maha Nasher , 2020-2021 [Graduate Student]
Micah Russell, 2020-2021 [Graduate Student]
Hayden Pierce, 2020-2021 [Undergraduate Student]
Logan Baggett, 2020-2021 [Undergraduate Student]
Charles Gipson, 2019-2020 [Graduate Student]
Marta Galindo, 2019-2020 [Graduate Student]
Grace Marion, 2019-2020 [Undergraduate Student]
Audrey McDonough, 2019-2020 [Undergraduate Student]
Alaina Edwards, 2019-2020 [Undergraduate Student]
Charlie Winnick, 2017-2018 [Graduate Student]
Ashley Meehan, 2015-2016 [Undergraduate Student]
Anna Lawrence, 2015-2016 [Undergraduate Student]
Trista Locklear Davis, 2013-2014 [Graduate Student]
James Coda, 2013-2014 [Graduate Student]
Chrislain Bofill, 2013-2014 [Undergraduate Student]
Katie Broadwell, 2013-2014 [Undergraduate Student]
Mario Becerra, 2013-2014 [Undergraduate Student]
University of Mississippi Student Members 
Name: Stefano Le Pham
Hometown: Buenos Aires, Argentina
Current Degree: M.A. Modern Languages, Spanish
Specialty/area of interest: Spanish Linguistics
Languages spoken/studied: Spanish, English
Experience in the Lab
Working in the Lab as a Research Assistant was a great experience. I never imagined that working in the lab would lead to my current research field. Now I am doing my thesis in Spanish Linguistics. I learned a lot from my tasks, and I gained much experience in analyzing transcriptions followed by coding. I have learned how to interpret quantitative and qualitative analytical methods for research purposes. I am so grateful for the opportunity that Dr. Stephen Fafulas gave me. He was a very good advisor and tutor who taught me how to do future research for my thesis project. He is an extraordinary person!
Fun facts about yourself/interests/hobbies
I love traveling and meeting new people from all over the world. I enjoy learning new cultures and getting involved in volunteering activities. In my spare time I like to go out with friends and try new restaurants where I can taste new exotic flavors.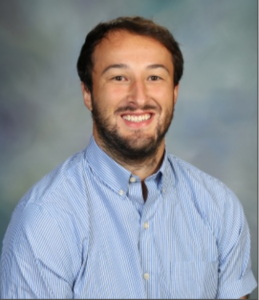 Hometown: Salford, England
Degrees: B.A Modern Language Studies, University of Salford (2015)
M.A French Literature, University of Mississippi (2019)
Languages spoken/studied: English and French, some understanding of Spanish
Current Employer: Oxford School District – Oxford High School
Recognition: 2020-2021 Oxford School District's Employee of the Year
Experience in the Lab and Ole Miss: I worked with Dr. Fafulas to help code written transcriptions of spoken stories by (Spanish/English) bilingual children. I would read the transcriptions and code for the subject and verb tense, person and number that they had used. We would also look for code-switching and other linguistic patterns across the English and Spanish stories. Earlier in the year I also used Praat phonetic software to highlight particular sounds in recordings of South American Spanish. This work in the Lab allowed me to see how to conduct and use linguistic research which became the focus of my thesis about Second Language Acquisition and Pedagogy. This led me to my role as a foreign language teacher of French and English Language Learners at Oxford High School. Working in the Lab allowed me to further my understanding of how people use language and allowed me to work in Spanish a little more than I had before which has been a huge help with my work with our ELL population who are mostly native Spanish speakers.
Hometown: Brandon, MS
Current Degree: M.A. Modern Languages, Spanish
Specialty/area of interest: Afro-Latin Poetry and Literature
Languages spoken/studied: English, Spanish
Experience in the Lab: I worked in the SoCIOLing Lab during my first semester of my M.A. program in Spanish while taking a Spanish Linguistics course on Phonetics and Phonology. It was great to be able to apply some of the concepts I was learning in class within the context of academic research in the Lab. My work in the Lab served to make the knowledge I was obtaining in class even more applicable and exposed me to ways in which my Spanish linguistic professors engage with the concepts they teach in the classroom outside of the classroom. It was interesting and exciting to learn how to use Praat, a software that I had not used prior to my work in the Lab, and to see how Praat can be used to analyze speech. While it did take me a few tries to learn how to operate the software, I was able to get the hang of it which helped a great deal when I had to use Praat in my linguistics class. I also enjoyed listening to the stories of the interviewees while coding tokens and learning about the culture and daily lives of members of Amazonian communities in Latin America. While I do not plan to go into Spanish linguistics and am more of a literature scholar, I am thankful for the opportunity to work in the SoCIOLing Lab and the exposure that the work gave me.
Current Degree: M.A. Linguistics
Specialty/area of interest: Linguistics, psycholinguistics
Languages spoken/studied: English, Japanese (very little)
Experience in the Lab: During my time working in the Lab, the majority of my work involved organizing data from interviews or narrations, and sorting them into separate rows for each new occurrence of a verb. The catch was, it was all in Spanish, and I speak very little Spanish! So, the work was not easy, but I was able to incidentally learn some Spanish while doing the work. I believe my experience will help me in the future, especially since I was able to see and engage in much of the data processing and seeing how it was organized. I am grateful to have had the opportunity.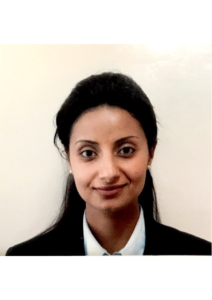 Hometown: I was actually born in Edinburgh, Scotland but grew up in Sana'a, Yemen. I left Yemen and moved to Canada for college and eventually made it to Oxford. So I guess for the linguistic relevance I learnt Arabic in Sana'a Yemen, where we spoke it at home but learnt MSA in school as a language class since I went to an all English school.
Current Degree: M.A. Applied Linguistics/TESOL
Specialty/area of interest: Sociolinguistics, Phonology and Intercultural communication
Languages spoken/studied: Arabic, English
Experience in the Lab: My experience in the Lab has been enriching, interesting and unique. I was responsible for coding Spanish data of native Yagua speakers. I was nervous at first because I do not speak Spanish. Dr. Fafulas guided me throughout the experience during our weekly meetings. I also had to rely on Google translate, which was surprisingly accurate most of the time. I used Word Reference, as advised by Dr. Fafulas, for Spanish verb conjugations. Despite having no background in Spanish, I began to understand Spanish verb conjugations, subject pronouns, discourse markers and sentence structure. I believe this unique learning experience was facilitated by the fact that Spanish and English are cognate languages. As an adult learner, I found myself making constant contrastive analysis between Spanish and English, and between Spanish and Arabic. Dr. Fafulas always made comparisons to how we speak in English. Linguistically, the experience at the SoCIOLing Lab exposed me to what adult language learners experience but in the context of work or real-life situations. I got to experience in reality what some of the theories and models in linguistics address. Socially, I was able to connect with the distant people of the Amazon who as parents shared their concern and hopes for maintaining Yagua and having their children learn their native language.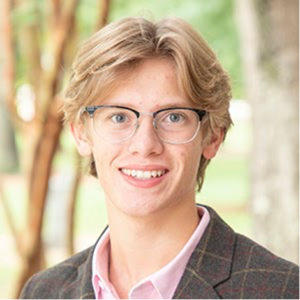 Name: Hayden Pierce
Hometown: Mt. Juliet, TN
Current Degree: B.A. International Studies, Economics, and Spanish
Specialty/area of interest: Latin American Development
Languages spoken/studied: English, Spanish
Experience in the Lab
I began working as a research assistant with near zero knowledge about linguistics, but Dr. Fafulas graciously allowed me to join and work on one of his current projects. I understood what the data was and how it was acquired after his explanation, but it wasn't until a few months of coding that I realized exactly what the project was seeking to do. The pear story project focuses on subject pronoun acquisition for learners of Spanish, a part of the process not directly taught in the classroom but learned over time. I helped to categorize the expression and form of the subject, and, later, assisted in presenting our current findings to the Modern Languages Department and at the Southeastern Conference on Linguistics.
My experience in the SoCIOLing Lab has aided in my understanding of linguistics, expanded my Spanish vocabulary, enhanced my critical thinking skills, and given me the confidence to present complex data. I am very grateful for the opportunity to be a part of the Lab, and I would encourage anyone interested to see what it's all about, even if it's outside of your comfort zone.
My role as a research assistant helped me to gain my current internship as I could better (and more honestly) market my analytical and presenting skills. I will now be interning this summer for the Tennessee Department of Economic and Community Development where I will be working on several research-based projects. I am tasked with analyzing statistics for programs such as broadband and historical development to evaluate their efficiency and to advocate their importance to the state legislature.
Fun facts about yourself/interests/hobbies
In my freetime, I enjoy playing tennis and watching professional players. I am studying abroad next spring in Cordoba, Argentina, and I plan on joining the University's tennis team in order to make friends and keep my game alive.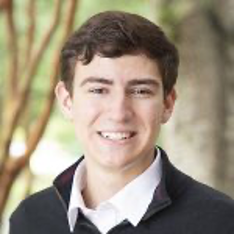 Hometown: Petal, MS
Current Degree: B.A. International Studies & Spanish
Specialty/area of interest: Spanish linguistic patterns in the US South
Languages spoken/studied: English, Studying Spanish (will study Portuguese in the fall)
Experience in the Lab: I signed on to join the lab in the interest of investigating the Spanish language in my home state. Over the past eighteen years, I have personally noted a huge increase in the amount of Spanish that I hear on a daily basis. I believe that Mississippi is an interesting place to study migration and language patterns given that a large majority of scholarly research on the subject occurs in metropolitan coastal areas. I love the place that I grew up in and I yearn to represent my home state in a growing body of scholarly literature.
East Carolina University Student Members
Chrislain, a first generation college student of Cuban descent, is pursuing a double major in Speech and Hearing Sciences as well as Psychology at East Carolina University. She is active in a number of research laboratories pertaining to Aphasia, Aging and Disorders, Fluency Disorders, and Bilingual Speech production. She is the current President of the Sigma Alpha Lambda Honors Organization where she works to provide community outreach, including the support of families and children with fatal illnesses. She intends to pursue a Master's in Speech and Language Pathology after graduation.
Katie Broadwell is a senior majoring in Speech and Hearing Sciences, and pursuing a minor in Hispanic Studies.  Upon graduation, she will attend graduate school for speech-language pathology.  Her interest in linguistics stems from an interest in language and facilitating communication amongst individuals.  Katie plans to become a bilingual therapist and eventually conduct research on the impact of bilingualism and multilingualism on delaying the onset of various forms of dementia.  She also works in the Aging and Adult Language Disorders Lab, as well as the Cleft Palate Speech Imaging and Visualization Lab, at East Carolina University.
James Coda is a graduate student pursuing a MAEd in Adult Education and a graduate certificate in Hispanic Studies. His undergraduate work involves both a BS in Urban and Regional Planning and a BA in Hispanic Studies, both from ECU. James currently serves as a high school Spanish teacher at Bear Grass Charter School in Martin County and is a member of the College of Education Dean's Junior Advisory Board and a member of Omicron Delta Kappa. In addition to these positions, he also volunteers at ALMAS (Alcancemos Las Metas) at the Bernstein Center in Greenville which is a comprehensive mentoring, language proficiency, and tutoring organization for Spanish-speaking women. Upon graduation, James hopes to pursue a PhD.
Mario Becerra is a senior studying at East Carolina University with a double major in Psychology and Hispanic Studies. Mario's language skills to date include native fluency in both Spanish and English, with basic skills in French, although he plans on pursuing education in various forms of Sign language as well. During his time at ECU, Mario has been a member of various student organizations including the ECU SALSA dance team, and he has also held several executive positions, including presidency of the ECU Club Boxing team. Mario has worked alongside native, rural, Hispanic populations his entire life, and added invaluable insight as a member of the SoCIOLing lab team.
Briceida is a member of Lambda Theta Alpha Latin Sorority, Inc. and a Epsilon Theta Chapter Orientation Advisor. She is pursuing degrees in Hispanic Studies & Intended Nursing at East Carolina University.